Disney fanny pack comes handy and makes quite a good impression on your Disney trip. The fanny packs, also known as sling bags, waist bags, crossbody bags, or even bum bags, were quite famous back in the 80s and 90s. However, they had not been in vogue since then. But they are making a comeback in 2023. In addition, these fanny bags are easy to carry and are a much better option than a backpack. They are lightweight and small yet have enough space to carry your essentials around.
Moreover, the Fanny bags are a perfect accessory to take with you while visiting Disney parks. The sleek design of these backpacks is the perfect choice for your vacation trips. Hence, you can wear it on a ride without leaving any of your accessories behind.
10 Best Fanny Pack Options To Wear At Walt Disney World Resort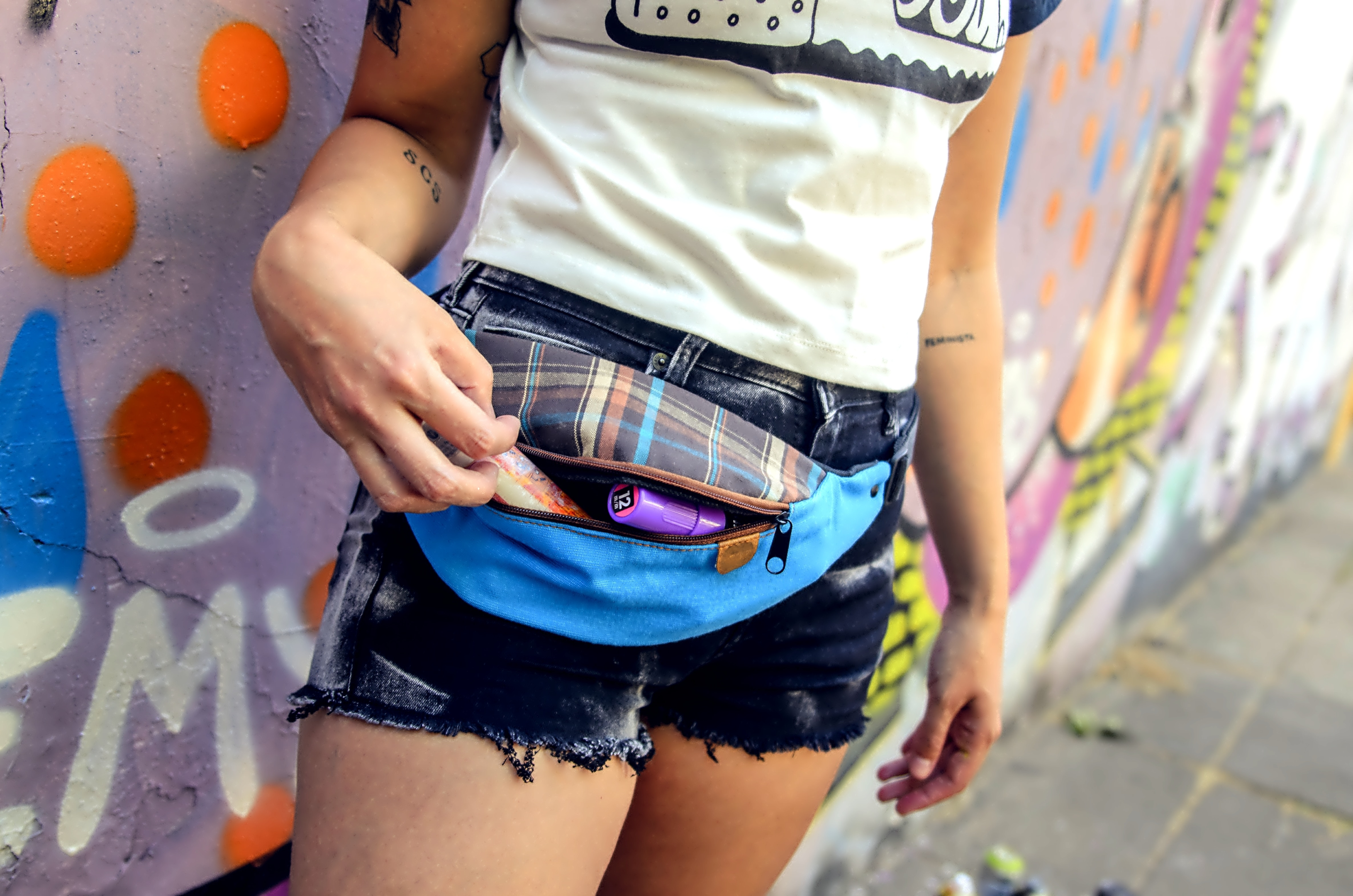 If you are visiting Disneyland for your vacation, having a fanny pack is a must. It keeps your belongings secure and with you at all times. Although you don't have to worry about your mobile phone or charger at all times, because you or your dad having a fanny pack, can carry it for you.
These backpacks vary in price, but all of them are sure to keep you company while you explore the exciting rides of Disney Parks. Some of our selected ones are mentioned below:
Carhartt Adjustable Fanny Pack for Men and Women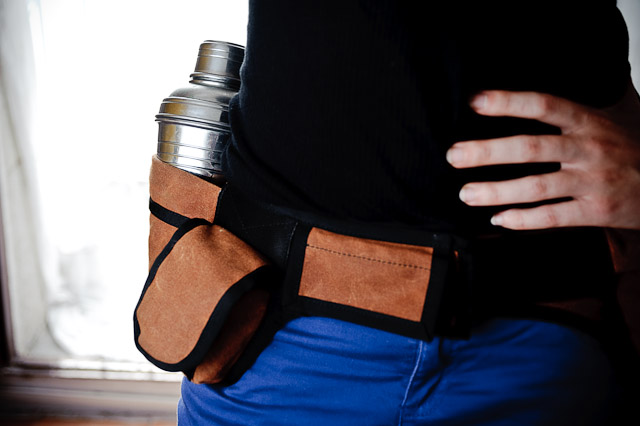 The Carhartt Waist Pack offers a useful and cozy option for people on the go. Additionally, it is one of those Disney fanny packs that enable you to carry your necessities while keeping your hands free and preserving movement because it was designed with ergonomic factors in mind.
This bag offers dependable gear protection with its waterproof Rain Defender coating and sturdy 600 denier construction. It has a long webbing belt with a side-release buckle that allows you to wear it as a crossbody bag or around your waist.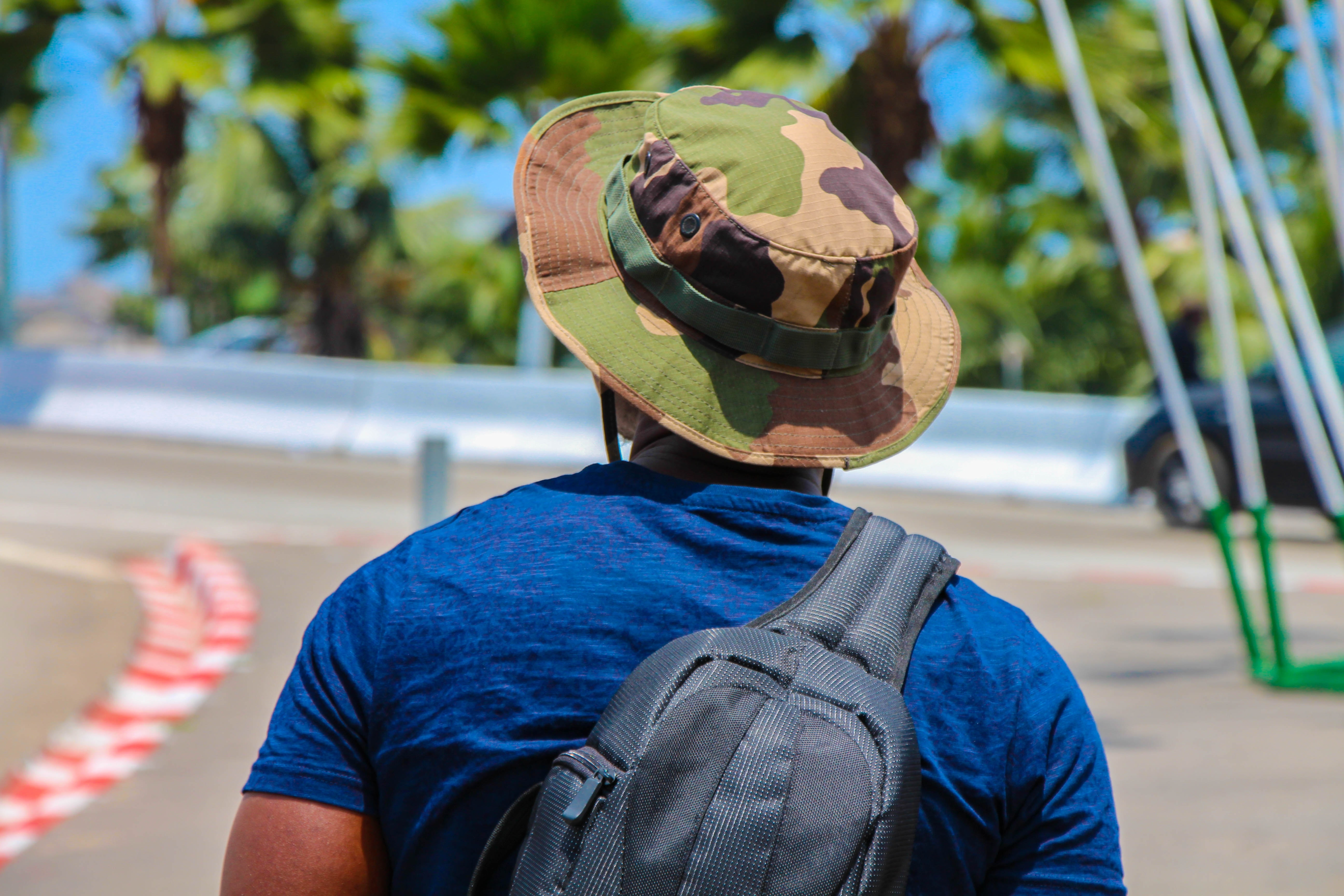 Moreover, the bag features a roomy main compartment with a mesh pocket with a zipper that is ideal for organizing your items. And a front zipped pocket with a key fob also offers simple access to smaller goods.
For added convenience, two exterior loops are available for attaching extra gear, making it a versatile companion for your adventures.
Minnie Mouse Little Girl Fanny Pack – Kids Phone Pouch Waist Pack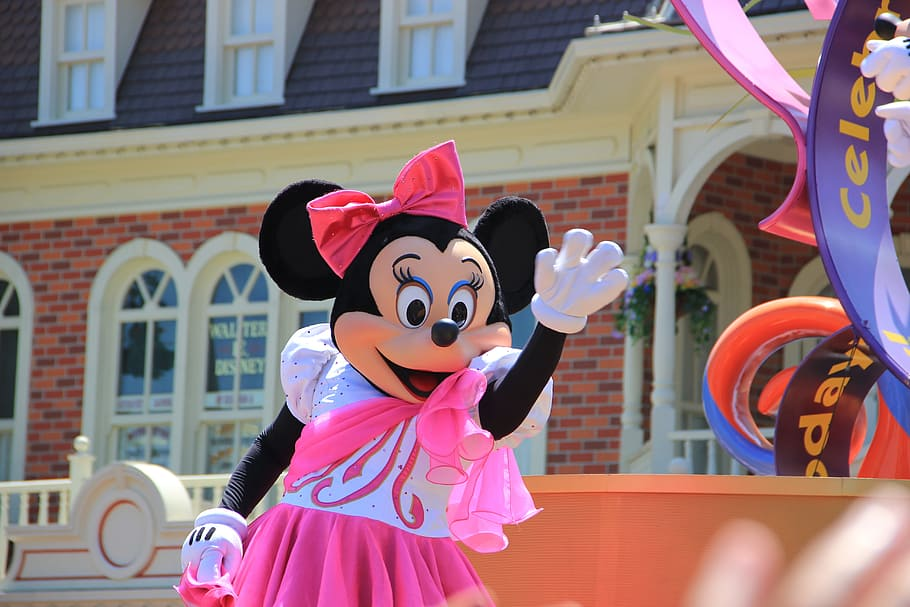 Children adore the Minnie Mouse Little Girl Fanny Pack as a fashion item. Similarly, it is the perfect fanny pack for your young one, made from a solid polyester fabric that guarantees both its resilience to wear and tear and ease of cleaning.
Moreover, the fanny pack has a strap that you can easily adjust in length and secure with a buckle, making it simple to adapt for any body type. It provides a pleasant wearing experience thanks to its comfortable fit, lightweight design, and robust construction.
You can wear this adaptable item as a crossbody bag on the shoulder, a bag around the waist, or a chest bag. It proves to be the perfect companion for lugging around necessities like a cell phone and other small stuff, making it a useful and fashionable option for kids.
Disney Classic Mickey Mouse Fanny Waist Pack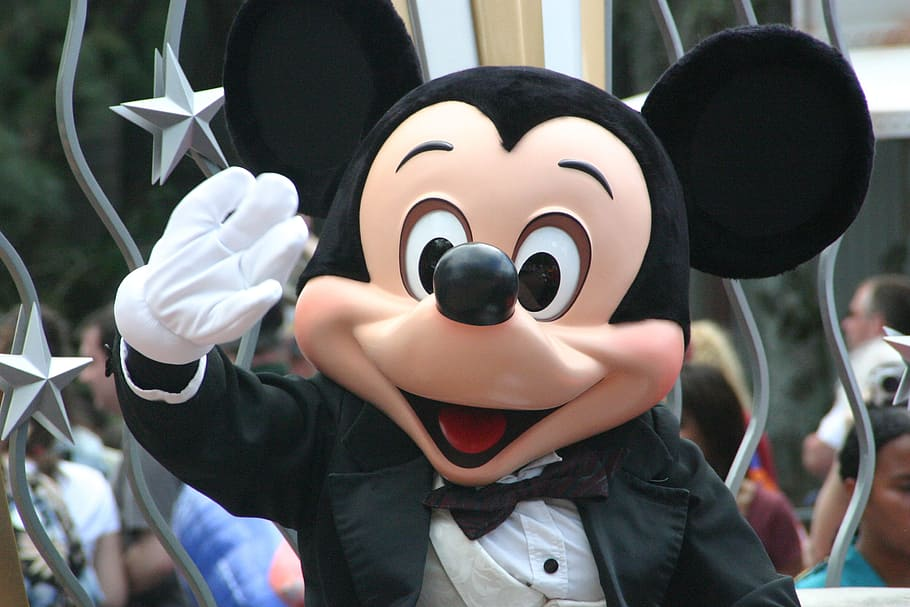 The Classic Mickey Mouse Fanny Waist Pack created by Disney is a great option for Disney fans, whether they're going on a family trip, visiting a theme park, or just taking a stroll with their pet. This affordable choice features two zipper pockets and an adjustable waist strap.
The recognizable Mickey Mouse print gives your outfit a retro feel. Beside, its spacious main bag has room for your phone, keys, and snacks, while the smaller back zippered pocket has space for your cash, credit cards, and other valuables.
The elastic belt keeper on the nylon waist strap, which adjusts to fit waist sizes from 18 to 46 inches, provides additional security. Embrace Disney's enchantment with the help of this useful and fashionable waist pack. You can wear this versatile bag as a waist pack, crossbody bag, or wristlet.
ECOSUSI Faux Leather Belt Bag For Women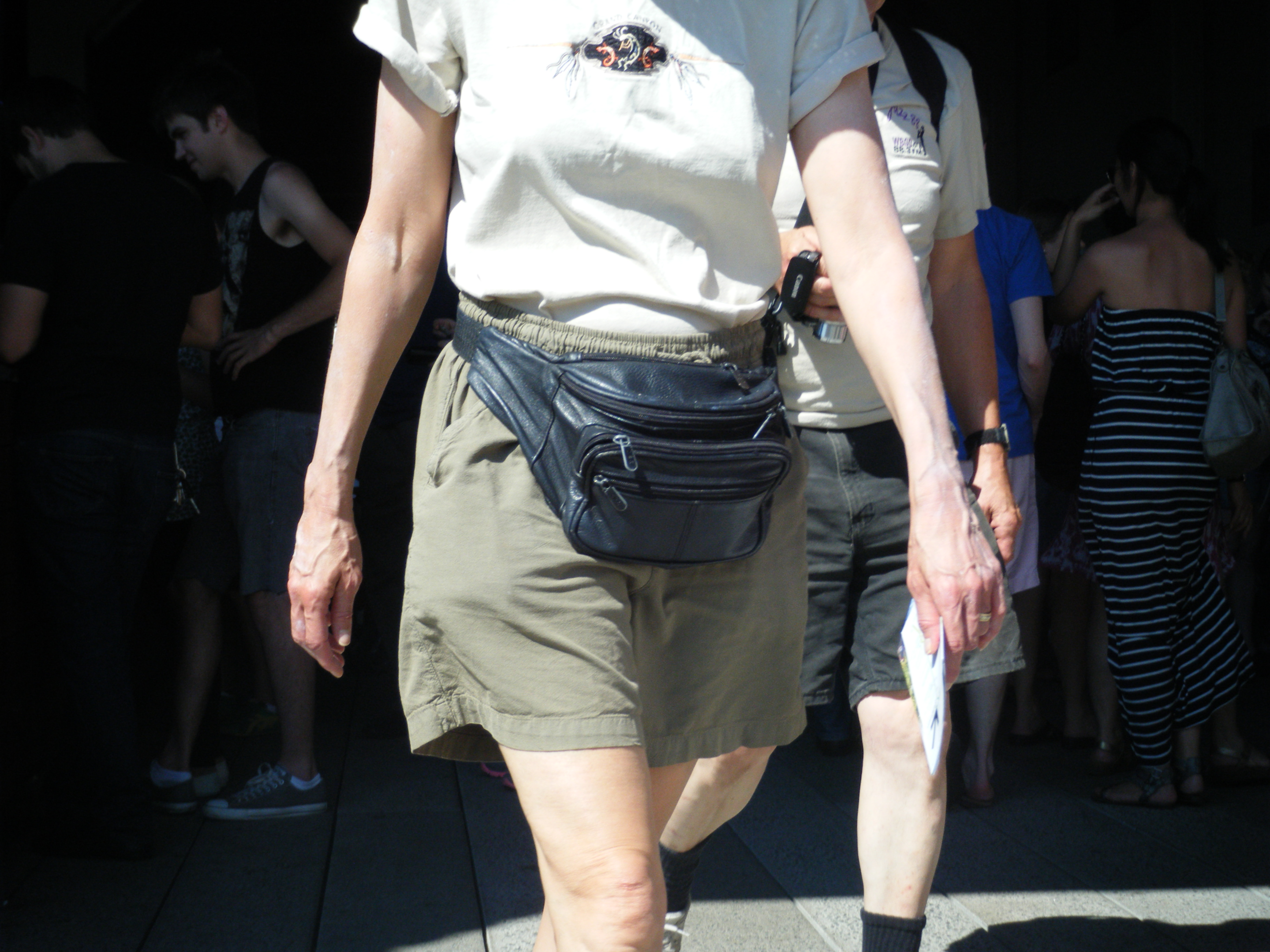 The ECOSUSI Fanny Pack for Women is a chic and practical accessory that works well for a variety of settings. This stylish belt bag is made of tough premium canvas material and measures only 7.1 x 2.1 x 5.1 inches. So, you can carry this in any of the Disney Parks, from Magic Kingdom to Animal Kingdom.
Its main compartment has enough room for necessities, including credit cards, lipstick, phones, and earbuds. Additionally, the internal zipper and open pockets offer practical storage for valuables like keys.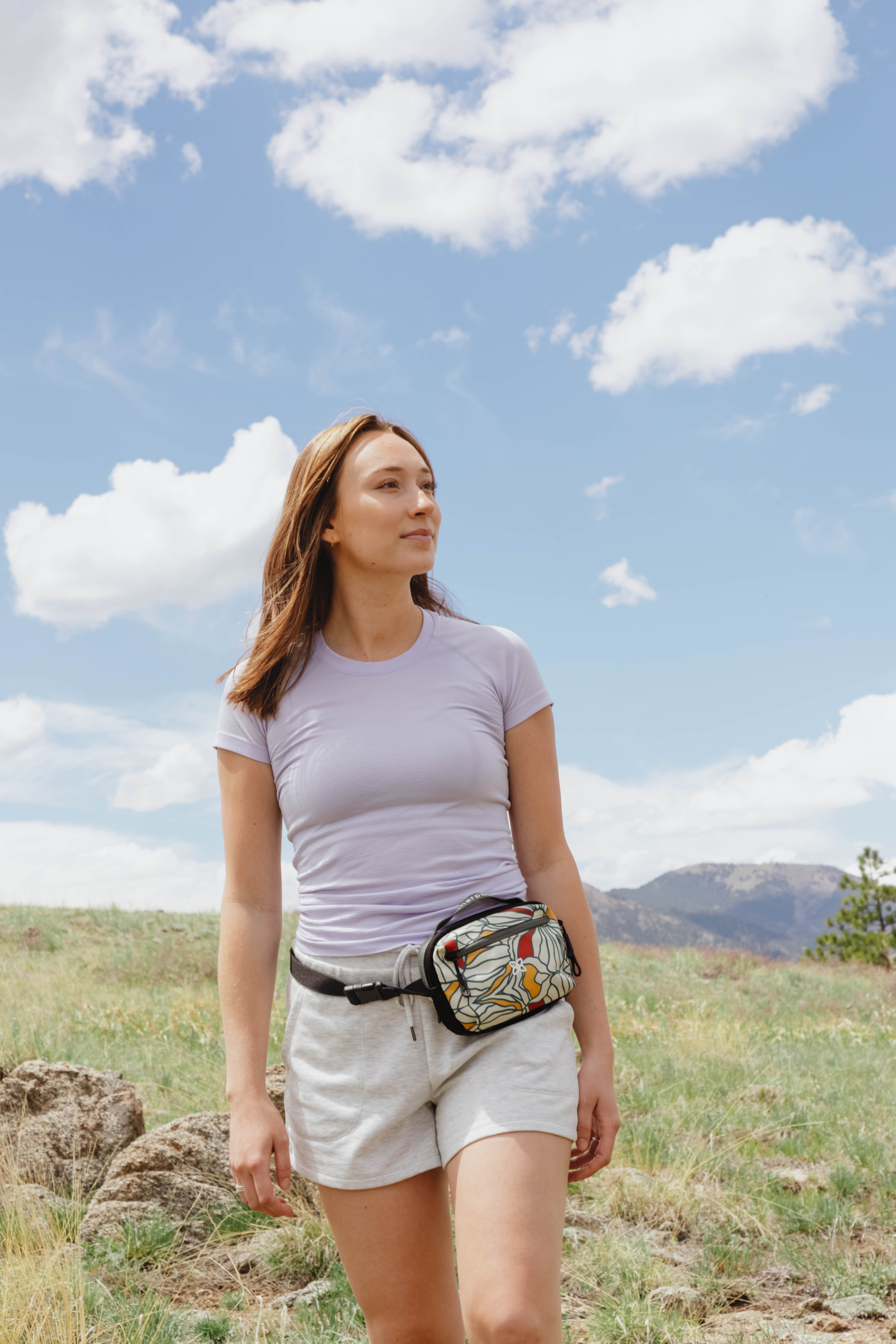 This bag's useful shape is ideal for any mom who wishes to keep their family's possessions close at hand for outings and quests. This belt bag was created with functionality in mind and is water-resistant, abrasion-resistant, and made to survive regular use.
You can adjust the waist strap from 29 to 44 inches, providing a comfortable fit for everyone. Additionally, it easily adjusts to your needs and you can wear it smoothly as a waist purse, crossbody fanny pack, or belt bag.
Loungefly Disney's Star Wars Ewok Fanny Pack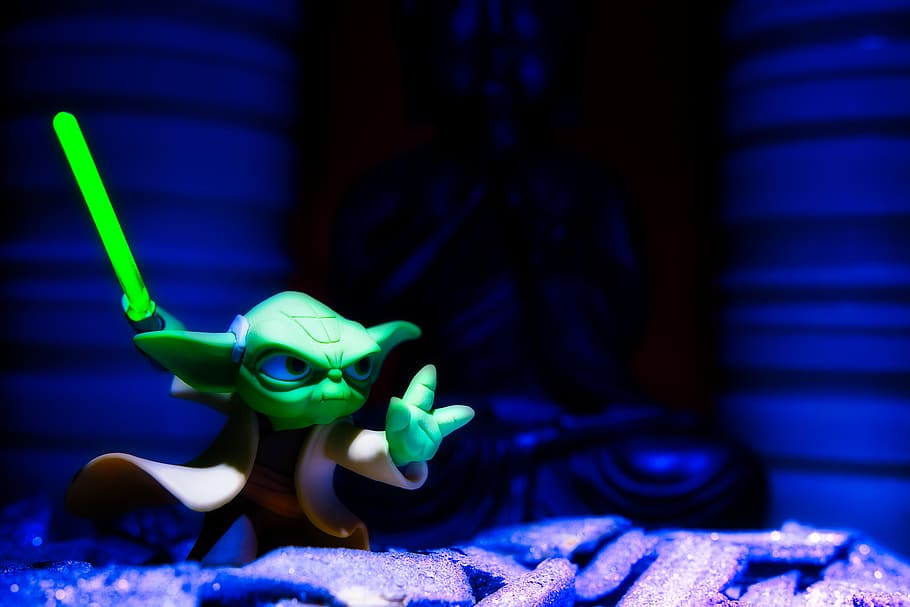 Disney's Star Wars Ewok Fanny Pack by Loungefly lets you immerse yourself in the pleasant charm of the Star Wars universe. With this officially licensed item, fandom and utility come together in a lovely package. It is meticulously made and has an all-over print of the endearing Ewoks from the enduring film series.
The main section of the fanny pack is roomy and ideal for holding your essentials like your phone, keys, wallet, or makeup. The strong design provides durability, and the adjustable waist strap guarantees a comfortable fit for everyone.
Furthermore, this Ewok fanny pack is a must-have item for any Star Wars fan, whether you're traveling to a galaxy far, far away, or just want to flaunt your fandom. It combines convenience, style, and extraterrestrial charm in an ideal way.
Donald Duck Hip Pack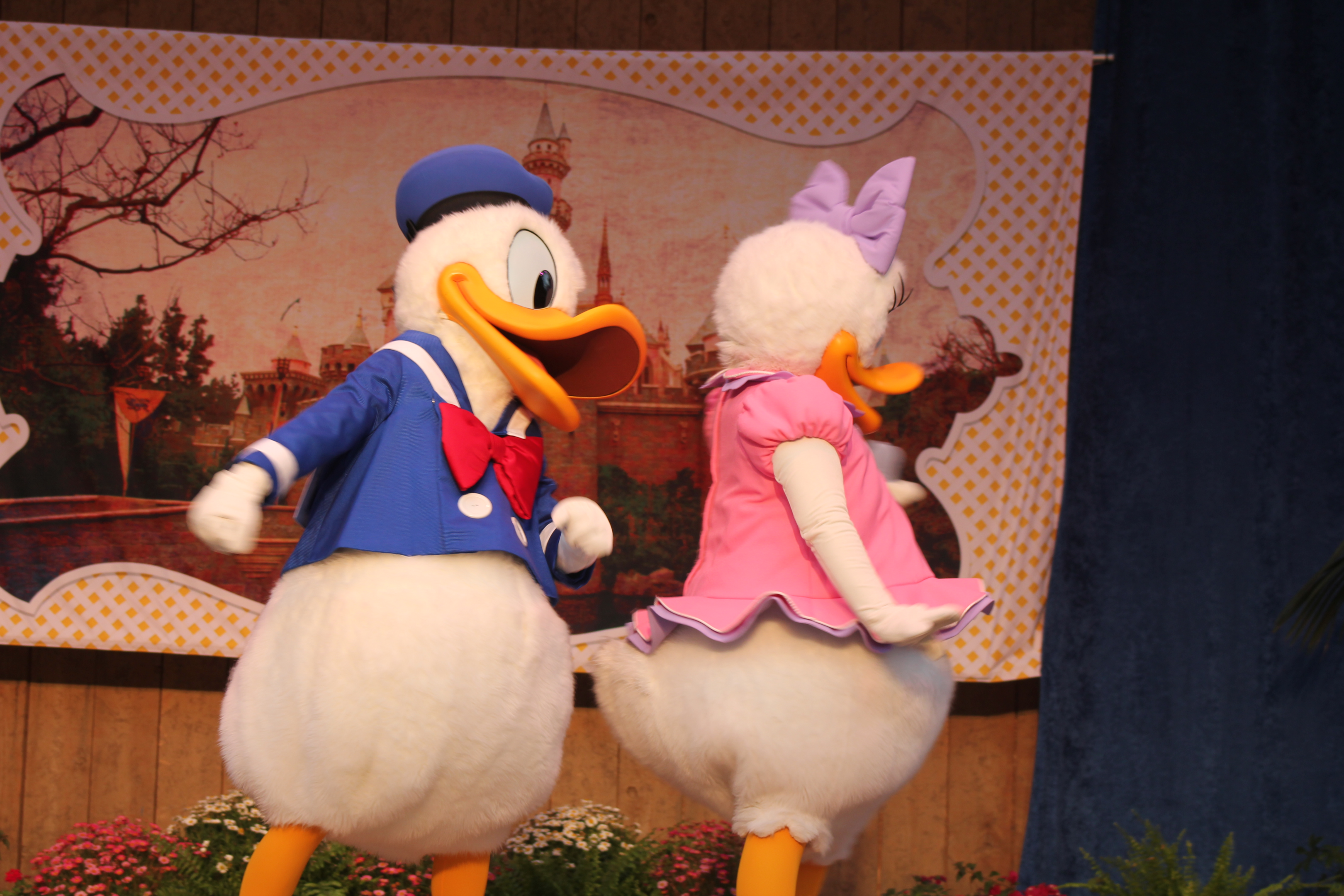 The Disney Donald Duck Hip Pack is available only at the original Disney Store. However, this hip pack's design is given a nostalgic touch by the inclusion of a mesmerizing screen art still from Walt Disney's well-known movie "Donald's Lucky Day" (1939).
It combines function and style with a handy zip top fastening and a useful mesh front pocket. The side-release buckle and hardware with a black finish give the pack a stylish touch that improves its aesthetic appeal. It is convenient for carrying your small items.
This hip pack, which is a part of the Bold and Bright Character Collection, is an essential piece of gear for Disney fans wishing to infuse a little enchantment into their regular excursions. You can carry this fanny pack along with you according to your personal preference.
PUMA Fanny Pack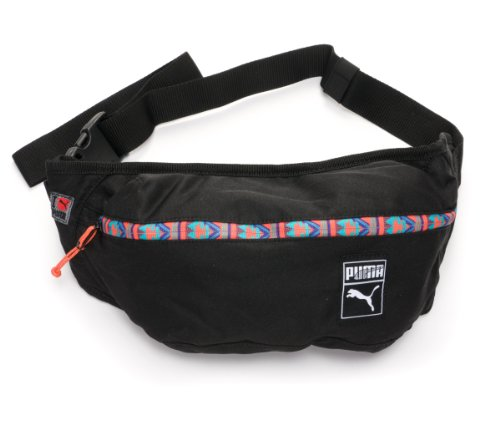 The ideal companion for a fantastical vacation at Disney World is a Puma fanny pack. These fanny packs, which combine fashion and functionality, provide a chic way to transport your necessities as you explore the fascinating theme park.
Moreover, they give any outfit a bit of sporting flair because this Puma Fanny Pack shows the recognizable Puma logo. They are convenient all day long thanks to their several compartments, which offer enough storage space for your phone, wallet, sunscreen, and other items.
The robust material withstands the rigors of a fun-filled day, and the adjustable strap guarantees a comfortable fit for everyone. Thus, embrace Disney World's magic while wearing a Puma fanny pack!
Spiderman Disney Fanny Pack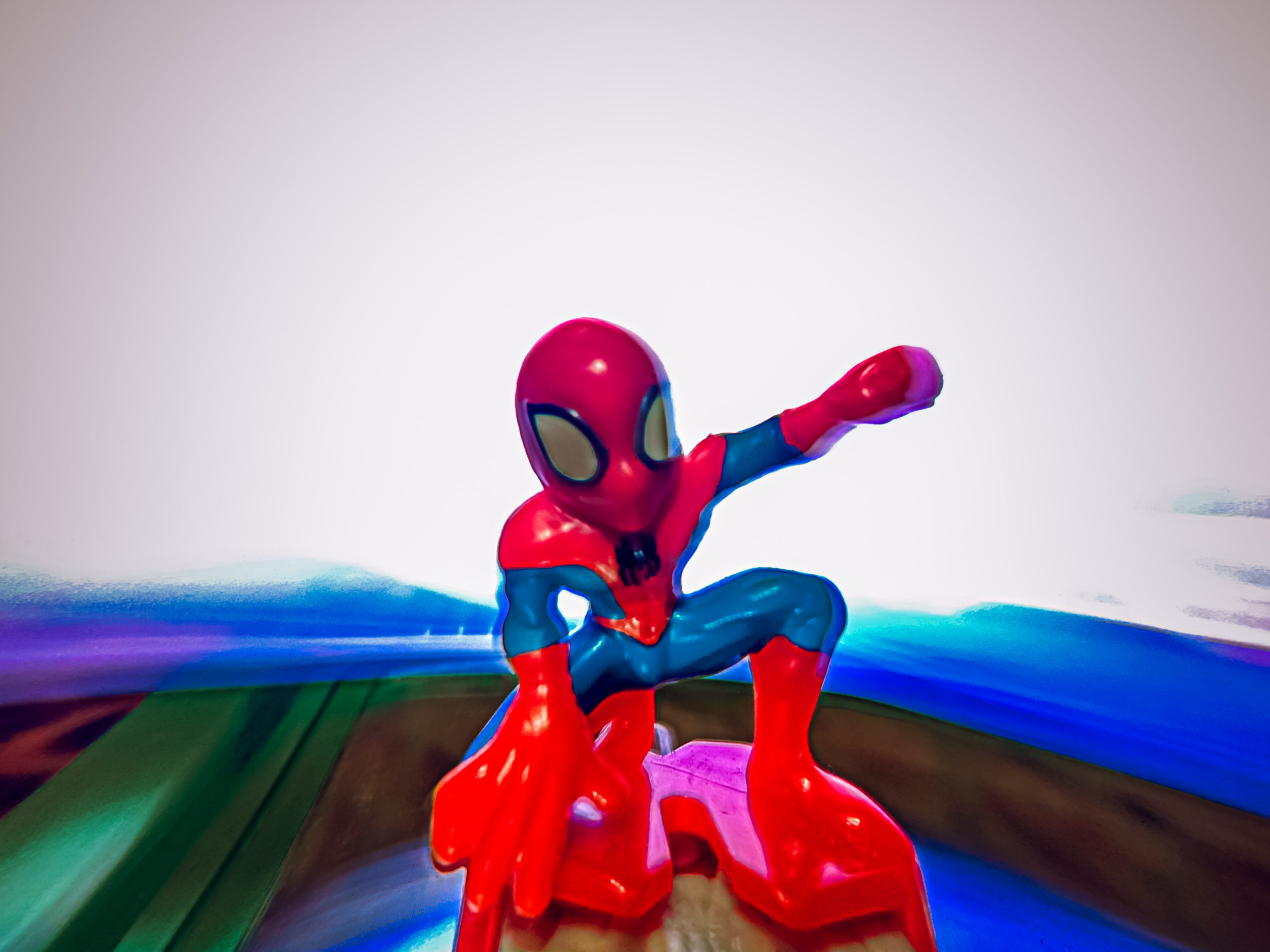 The Spiderman Disney Pack combines both popular web-slinging hero and the wonder of Disney. Hence, a stylish and useful accessory. With various sections to store your necessities when traveling, this small bag provides ease.
The front has the recognizable Spiderman insignia, giving any outfit a dash of heroic flair. They make fanny packs with sturdy materials to ensure longevity and is ideal for day trips to theme parks, outdoor activities, or general use.
It provides a secure fit for people of all ages thanks to its adjustable strap. With the Spiderman Disney Fanny Pack, you can channel your inner superhero and Disney lover!
Petunia Pickle Bottom Adventurer Belt Bag with Shimmery Minnie Mouse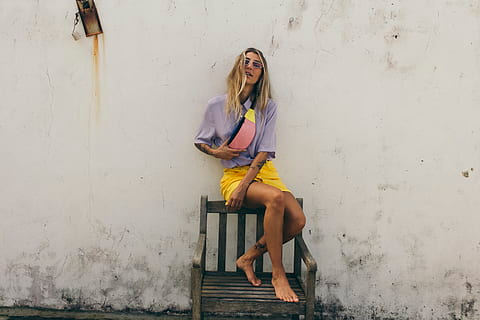 The diaper bag backpacks from this brand are well-known for being strong and washable in a machine. You can carry this functional bag as a wristlet, crossbody, or waist pack.
The wristlet strap is very simple to attach to the majority of strollers. Additionally, it has zippered pockets big enough to fit an additional nappy.
You can carry your belongings in this stylish little bag anywhere at Walt Disney World Resort. You can also carry this fanny pack on to some Disney rides. Its current price is $49.00 on Amazon.
Waterfly Fanny Pack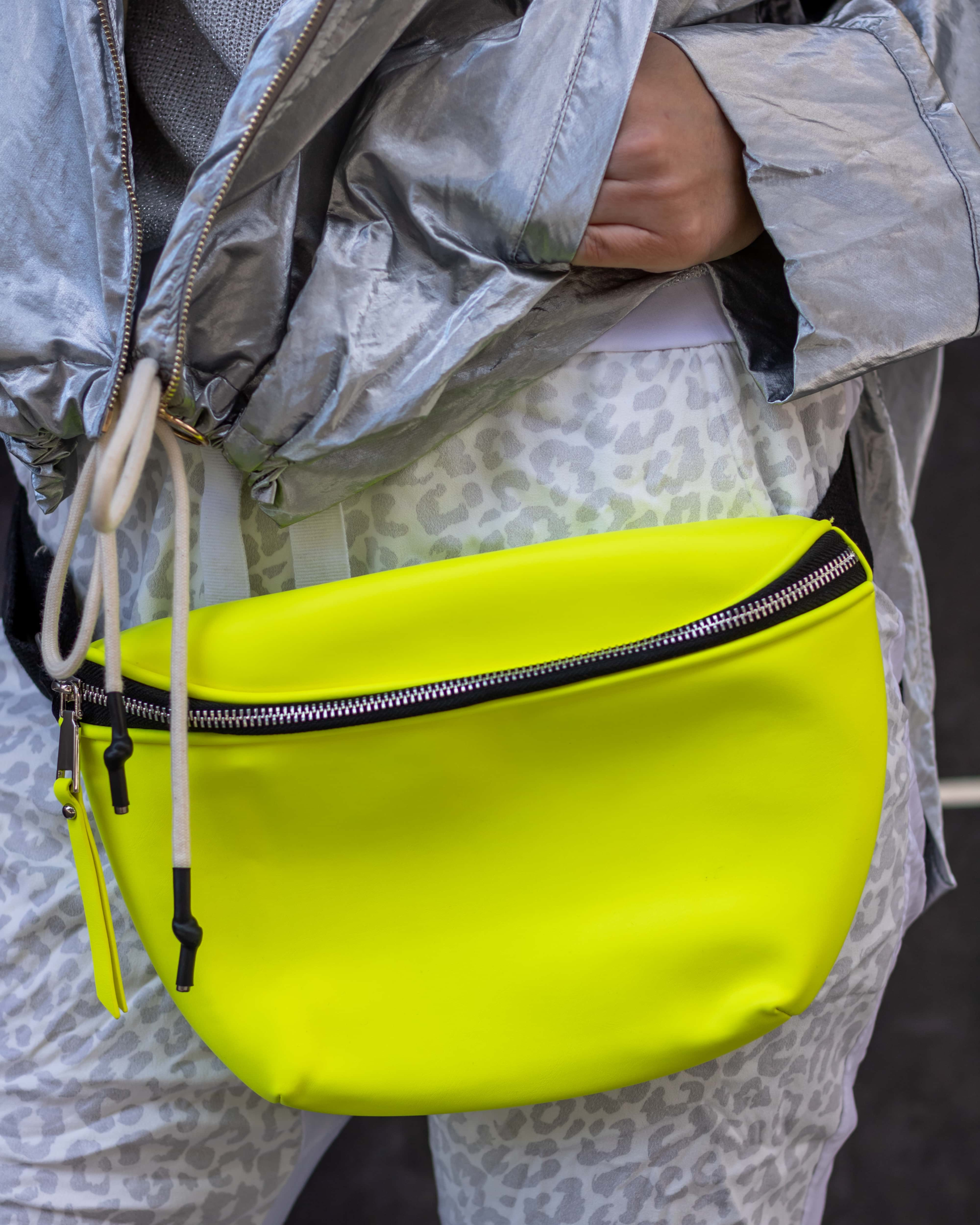 This fanny pack is perfect for rides that include splashing. It's in the name; the Waterfly fanny pack is water resistant and keeps your belongings safe from watery rides.
Disney water parks, like Typhoon Lagoon and Blizzard Beach, are perfect to try this brand out. Its utilitarian style makes it a perfect choice for anyone carrying it.
Frequently Ask Questions (FAQs)
Do Disney fanny packs get searched at rides or the property?
The authorities at Disney World do indeed search fanny packs. They handle fanny packs specifically like handbags or backpacks.
This is for every guest's protection. The security staff will examine your fanny pack to make sure it doesn't contain any forbidden things.
Are fanny packs allowed on all Disney rides?
Most of the rides at Walt Disney World allows guest to ride with their fanny packs. However, some of the rides at Disney parks have prohibited bags of any kind.
Furthermore, you must check the regulations of the ride before getting on it. If it doesn't allow you to ride on with your bag on, you can ask a cast member to keep it safe and pick it up after your ride.