Introducing Disney Springs map: Your guide to the enchanting world of Disney Springs, previously Downtown Disney. Whether newbie or veteran, this map unlocks the enchantment of Disney Springs, your captivating entertainment and shopping destination. Disney Springs offers world-class dining, shopping, and entertainment. This map ensures you make the most of your adventure, catering to everyone. Let's explore Disney Springs, where excitement, wonder, and endless possibilities await at every corner.
Areas of Disney Springs
Disney Springs map is divided into several distinct areas, each with its own unique atmosphere, dining options, and shopping experiences.
The Marketplace
Once a part of Downtown Disney, this location captures the essence of a waterfront town. It features many shops, including Disney-themed merchandise stores, apparel boutiques, and specialty shops. You'll also find the World of Disney store, one of the largest Disney stores in the world. The Marketplace is known for its charming, rustic architecture. If you're planning a visit, make sure to check the disney springs hours.
– Themed Shopping: The iconic World of Disney store, filled with Disney merchandise, stands out. There are also unique boutiques, like The Art of Disney and Tren-D. Before heading out, you might want to check if there are any special offers on disney springs tickets.
– Dining Delights: Dining options include Rainforest Cafe, T-Rex, and The Boathouse, each offering a distinct culinary experience.
– Entertainment. The Marketplace is bustling with activity, featuring the LEGO Store, live entertainment, and unique Amphicar Tours on land and water. If you're looking for directions, the downtown disney address will lead you right here.
– Seasonal Events: The Marketplace hosts special events and festivities during holidays, adding to the area's charm.
This succinctly captures the essence of the Marketplace as a shopping, dining, and entertainment hub within the Disney Springs map.
The Landing
By the waterfront, The Landing houses diverse restaurants, from seafood and Italian to steakhouses, offering unique dining experiences. It's an excellent location for a leisurely meal with scenic views.
– Dining Variety. The Landing is known for diverse dining, from seafood at The Boathouse to upscale Italian at Maria & Enzo's and adventurous themes at Jock Lindsey's Hangar Bar.
– Scenic Views. Its waterfront location provides guests with stunning views of the lake, making it an ideal spot for a leisurely meal.
– Entertainment. At The Landing, The Edison is a 1920s industrial gothic venue with dining, craft cocktails, live entertainment, and a vibrant nightlife scene.
– Shopping: While The Landing is more dining-focused, there are some boutique shops to explore, like Chapel Hats and Disney-themed home goods at Vivoli il Gelato.
– Amphicar Tours: Similar to the Marketplace, The Landing also features Amphicar Tours, providing guests with a unique land-and-water tour experience.
The Landing is a dining and entertainment hub with waterfront views, diverse culinary experiences, and a touch of shopping and entertainment.
Town Center
Town Center is a bustling area filled with upscale shopping and dining options. Take a leisurely stroll through well-designed streets, exploring brand-name stores, boutiques, and restaurants, including Disney-owned shops like DisneyStyle.
– Upscale Shopping: Town Center has upscale and high-end shopping experiences. Explore ZARA, Sephora, Anthropologie, and Disney-owned shops like The Disney Corner within the upscale shopping district of Town Center.
– Diverse Dining. Town Center boasts diverse dining, from artisanal pizza at Blaze Fast-Fire'd Pizza to gourmet burgers at D-Luxe Burger and international cuisine at Frontera Cocina.
– Modern Architecture. The area is characterized by modern architecture and a clean, contemporary design, starkly contrasting to other sections of Disney Springs.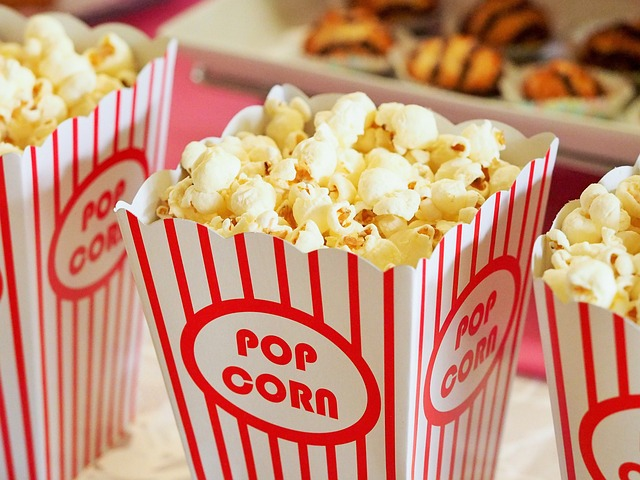 Entertainment
Town Center, focused on shopping and dining, occasionally hosts live entertainment like musical performances, adding to its lively ambiance.
– Springs Bottling Co.. Town Center's Coca-Cola Store has unique merchandise and a rooftop bar, "Springs Bottling Co.," offering international Coca-Cola beverages.
– Efficiency and Convenience. Town Center's layout is user-friendly, ensuring shoppers and diners can conveniently explore the area with ease.
This succinctly encapsulates Town Center's role as a hub for upscale shopping and diverse dining, distinguished by its modern design and visitor convenience.
West Side
West Side is known for its entertainment options, including theaters, concert venues, and nightlife spots. It's where you'll find the House of Blues, AMC Disney Springs 24 Dine-In Theatres, Splitsville Luxury Lanes, and the NBA Experience.
– Entertainment Venues: The West Side has various entertainment venues, including the House of Blues, AMC Disney Springs 24 Dine-In Theatres, and Splitsville Luxury Lanes. These provide options for live music, movies, and bowling.
– Nightlife: It comes alive at night, offering a lively nightlife scene with bars and clubs like The Edison, offering 1920s-style entertainment and cocktails.
Shopping
While entertainment is the primary draw, a few shops on the West Side, such as DisneyStyle, offer trendy Disney-themed merchandise.
– Diverse Dining: Dining choices range from casual to upscale, with options like the Latin-inspired cuisine at Bongos Cuban Café and the American fare at Wolfgang Puck Bar & Grill.
– Events and Performances: West Side often hosts special events and performances, contributing to its energetic ambiance.
– NBA Experience: One unique attraction on the West Side is the NBA Experience, offering basketball-themed interactive activities and games for sports enthusiasts.
This succinctly captures the essence of West Side as a dynamic district focusing on entertainment, nightlife, diverse dining experiences, occasional events, and interactive attractions.
The Edison
The Edison is a unique entertainment venue with a 1920s-style industrial gothic theme. It offers dining, craft cocktails, live entertainment, and a vibrant nightlife.
Disney Springs Marketplace
This section of Disney Springs is primarily for outdoor vending carts and kiosks, offering a wide range of Disney merchandise and snacks.
Entertainment and Events
Throughout Disney Springs, you'll also find various areas where live entertainment, street performers, and special events occur. These areas add to the lively atmosphere of Disney Springs.
New shops and dining establishments are continuously made, and existing ones occasionally changes as Disney Springs evolves. Therefore, check the latest information on the official Disney World website or maps provided at Disney Springs for the most up-to-date details on the areas and offerings within this dynamic entertainment district.
How much time do you need at Disney Springs?
The activities and restaurants make it possible for the day of the visit to a Disney-themed restaurant, previously named Downtown Disney. Most people spend just one night at home.
Dining
Consider the time it takes for dining if you plan to eat at a restaurant. Table-service meals can take a while, depending on the restaurant and whether you have reservations.
Entertainment
Allocate additional time for entertainment like shows and attractions.
Casual Stroll
If you want to enjoy the atmosphere with a stroll, you can do so in a reasonable amount of time.
Special Events
Explore special events or seasonal offerings if they are available during your visit.
Quick Visit
A short time will suffice for a brief visit, like grabbing a snack or souvenir.
The duration of your visit depends on your preferences, so plan accordingly and be aware that Disney Springs can get crowded during peak times.
How long is the walk around Disney Springs?
The walk around Disney Springs can vary in length depending on your path and any stops along the way. If you walk without many breaks, it might take around 30 minutes to an hour to circle the central areas like the Marketplace, Town Center, and The Landing. However, many people take their time, explore shops, eat, or enjoy entertainment, which can extend your visit. It's a good idea to check a map and plan your route if you have specific places you want to go. Disney Springs can get busy, so prepare for a relaxed walk and exploration.
Conclusion
In summary, with its diverse districts, Disney Springs offers a blend of shopping, dining, and entertainment. The map is a navigation tool and a gateway to a world of imagination. It guides visitors on unique journeys, from fine dining to boutique shopping and live entertainment. The map remains a vital companion as Disney Springs evolves, enhancing each visit with magic and cherished memories. is your key to unlocking the magic of this captivating entertainment and shopping destination. From world-class dining experiences to unique shopping opportunities and captivating entertainment options, Disney Springs has something for everyone, and this map will help you make the most of your adventure. So, let's embark on a journey through the enchanting realm of Disney Springs, where excitement, wonder, and endless possibilities await at every turn.