If you have never visited Walt Disney World, or even if this is your fifth Disney trip, starting to plan for this family vacation can be very daunting. You must arrange for many things on your trip, like your dining reservations, park passes, and even lightning lanes. These factors may make it challenging to visit Disney World without planning. Here are a few of the best Disney World tips and tricks to help you create a magical Walt Disney World vacation.
Before Booking Your Trip
There are many things that you have to consider before booking your trip.
Learning the Basics
Before officially booking your trip, you must consider which resort you wish to spend your vacation. Many factors go into this decision, like the size of the resort, how much you want to spend, the proximity to the parks, and if the pool is a deciding factor for you. Therefore, it is beneficial to contact an authorized Disney vacation planner with a lot of knowledge who can compare the different resorts for you.
Aside from the resorts, consider your park days. Each Disney park requires a reservation to enter the park. Therefore, you must make these reservations to ensure you get a ticket to the park. This also helps you plan out what you are doing each day.
Disney Calendars
Speaking of park reservations, it also helps to know how to use crowd calendars. These calendars estimate how crowded the different parks will be throughout the year. These calendars should be taken with a grain of salt as they are estimates. If you are going during a peak season, like a holiday, you can guarantee it will be more crowded than in late January.
In addition to crowd calendars, Disney also offers a refurbishment calendar. Unfortunately, Disney World does have to maintain its rides, hotels, and pools. Suppose you want to know what will happen when you visit Walt Disney World. You do not need to plan around refurbishments, but if there is an attraction you love to ride, it may be helpful to make sure it is up and running when you are there.
Special events running throughout the year enable guests to arrive early or stay late at the park. For example, there are holiday parties like Mickey's Not-So-Scary Halloween Party and Mickey's Very Merry Christmas Party at Magic Kingdom. These require an additional ticket (around $150) and allow you to stay in the park until 1 am. If you do not have access to the parties, you will have to exit the park around 7 pm. In addition to the parties, guests may also enjoy After Hours, offered at Magic Kingdom, Hollywood Studios, and Animal Kingdom.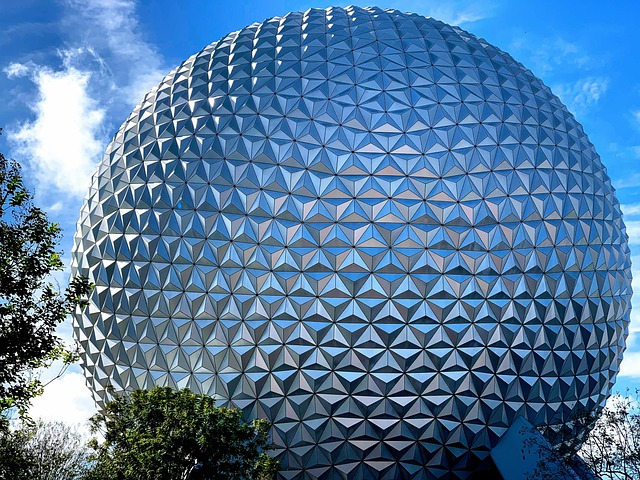 Understanding the Park Areas
Given the size of each park in Walt Disney World, there is much more than just Animal Kingdom, Magic Kingdom, Epcot, and Hollywood Studios. Therefore, it is essential to understand the variety of lands at the different parks to navigate throughout your Disney World vacation efficiently.
Magic Kingdom comprises six significant lands: Main Street, U.S.A., Tomorrowland, Fantasyland, Frontierland, Liberty Square, and Adventureland.
Epcot is split into four main areas: World Celebration, World Discovery, World Nature, and the World Showcase.
Hollywood Studios is also broken up into six thematic areas: Hollywood Boulevard, Echo Lake, Grand Avenue, Animation Courtyard, Toy Story Land, and Sunset Boulevard.
Finally, Animal Kingdom is divided into the most land compared to the other theme parks. It is broken into seven significant lands: Africa, Asia, DinoLand U.S.A., Discovery Island, The Oasis, Pandora – The World of Avatar, and Rafiki's Planet Watch. Rafiki's Planet Watch is the only land guests cannot walk to; guests must use Disney transportation to visit.
Keeping Track Of Your Possessions
Disney can get crowded, and it can be easy to misplace your items. A great way to keep track of your backpack, stroller, backpack, or even child is with an Apple AirTag. The bottom of the stroller, a necklace, or the front pocket is just a few places to put the AirTag.
Another option for keeping track of your stroller is to decorate your stroller to stick out. Cast Members may move your stroller around to reduce congestion, so it could be possible to lose your stroller. Even balloons could help make your stroller stand out in a crowd.
Souvenirs for Your Vacation
There are so many shops at Disney World, all with souvenirs for guests to buy. These prices will be relatively high since they are in the resort. However, if you go a few miles off the Disney property, you will find the same Disney-licensed merchandise at a much more affordable price. Guests could even buy the same souvenirs online at the Disney Store, offered at discounts throughout the year.
One significant souvenir kids of all ages enjoy nowadays is trading pins. Pin trading is an excellent activity for the kids to participate in throughout the parks. However, these pins are costly, so it always helps to shop for your trading pins on eBay. Instead of trading the expensive pins you bought on the trip, you can use the pins you purchased before your trip. Of course, these must be authentic Disney pins, not regular ones.
Ordering from the Kid's Menu
Guests can order off the kid's menus if they are eating at a quick service location. At most of the quick service locations, the kids' meals come with an entree, two sides, and even a beverage. This is a great way to save money when eating at Disney and ensure you are manageable for the sit-down character meals.
Staying on Disney Property
When choosing to stay at a Walt Disney World resort, Disney resort guests have several advantages that help maximize their experience:
Staying on the property allows guests to make their dining reservations early (60 days out).
Guests can take advantage of Disney transportation, which provides buses to and from the parks, the Skyliner, the Monorail, and even a boat!
Aside from the logistics, the Disney World properties are Disney-themed, immersing your stay in Disney.
Disney resorts are divided into Deluxe, Moderate, and Value level resorts. Each offers a different price range, amenities, and even dining options. The cheapest alternatives are the value, like Art of Animation, All-Star Sports, or Pop Century. The Moderate Resorts are middle-tier in terms of the price range, like Disney's Caribbean Beach or Coronado Springs. Finally, the deluxe resorts will be the most expensive, including Disney's Grand Floridian Resort or Polynesian Village.
Genie+ and Lightning Lane
Free, fast passes are a thing of the past, but Disney World does offer the Genie+ and Lightning Lanes for guests to enjoy. However, they are now a paid add-on, price depending on the day you are purchasing it. Genie+ runs similarly to the fast passes, where you can make special passes for attractions. Some attractions are so popular that they make individual lightning lanes purchased separately from the Genie+. This would include rides like the Flight of Passage in Pandora, Star Wars Rise of the resistance in Galaxy's Edge, or the Rock n Roller Coaster. The pricing may go up to $17 per person. To use the Genie+ and Lightning Lanes, guests must use the Disney Experience App.
If you want to avoid paying for the Genie+ or Lightning Lanes, you could follow a few tips and tricks to get these highly sought-after rides. First, staying on the property allows guests access to early theme park entry, enabling them to rope drop and rush off to the more prominent attractions.
Furthermore, it would be best if you planned to spend the entire day at the parks; this way, you will have time to go on all the rides. In addition, guests can hop on one last ride during park closure, which is typically wide open since the crowds are heading toward the exit. Finally, use the time during the fireworks to hop right on the main attractions at Epcot, Disney's Hollywood Studios, and Magic Kingdom.
Staying Cool
It's no secret that Walt Disney World is hot year-round, particularly in the summer. This can be said in any month of the year, so it is a safe bet to say it will be warm for your Disney vacation. It is best to bring a few items with you to stay calm.
First of all, cooling towels are great as they can cool you off quickly. Furthermore, guests should bring portable fans, which help them get a cool breeze while standing in line. Portable fans could be attached to your child's strollers, helping them stay cool during the day.
Fireworks Outside of the Disney Parks
Disney fireworks are extravagant, meaning guests outside the parks can view them. Many Disney resorts allow guests to view the fireworks outside the theme parks and avoid crowds. The top viewing areas outside of the parks for Magic Kingdom would be:
Polynesian Village Beach Resort
California Grill at Disney's Contemporary Resort
The North Stairs and 4th-floor observation deck at Contemporary Resort
Fireworks dessert boat cruises
The bridge between the Boardwalk Inn and the Beach Club
Topolino's Terrace at the Riviera Resort
A few of these areas require a dinner reservation or a particular ticket, but the view and overall experience are worth the money!
Get to know the My Disney Experience App.
The My Disney Experience app is essential to use throughout your Disney World vacation. This app holds all of your theme park tickets, park reservations, and dining reservations, and it is used to show your Genie+, and Lightning Lane passes. It will also show the wait times of attractions throughout the parks.
Mobile Ordering your Meals
This tip is perfect for those looking to save time on their vacation. Instead of standing in line at the quick service restaurants, guests may use the My Disney Experience app to order their food ahead of time. For example, if they plan on eating around 11:00 am, guests could complete a mobile order around 10:45, place it, and skip ahead to the mobile ordering line. Mobile ordering will not work for sit-down Disney restaurants for obvious reasons.
Skip the Park Hopper Tickets
If you plan a Walt Disney World trip, you will know how expensive it may be. One area to save some money is the park hopper ticket. While it may be nice to have the opportunity to go to another park halfway through the day, it truly isn't necessary. If you plan to stay more than four days, you can get all the experiences during each of your park days.
Each Disney World theme park needs at least a full day to experience the many attractions offered. Unfortunately, some people feel some parks only need a half day, but they skip many fun interactive areas of the park by allotting just a half day at a Walt Disney World theme park.
PhotoPass Photographers
The PhotoPass at Disney World can get expensive, and the PhotoPass opportunities are at the best locations throughout the parks. This includes in front of Cinderella Castle, in front of Expedition Everest, and much more. These photographers will also use your camera or smartphone to take your picture. This is a free-picture opportunity in front of prime areas in the Disney parks.
Drinking Around the World
The World Showcase at Walt Disney World has begun to become synonymous with "Drinking Around the World." it is a great time to try different drinks at the various parks. Many people must remember to consider the weather when drinking around the world. When mixing alcohol with high temperatures, your day can get ruined quickly if you are not taking care of your body. It is essential to mix in water and eat food throughout the day.
Save Money through Disney Gift Cards
A great way to save money for your trip is to purchase Disney gift cards. Potential guests can even get a few discounted gift cards through different stores. For example, Target gives 5% back on gift card purchases made using a RED card. Furthermore, Sam's Club, BJ's, and Costco offer Disney gift cards at a 1-5% discount.
Conclusion
Overall, planning Disney World vacations can be exhausting and overwhelming. These tips help you plan, prepare, and enjoy your Disney trip. While this list is not comprehensive, it highlights most of the best Disney World tips.